Wireless USB Adapter Product Certification Qualification
The portable WiFi, computer USB wireless WiFi network card adapter, WiFi module, Bluetooth adapter and other products provided by the Wi-Fi8.CN have obtained relevant qualification certifications, including ROHS, CE, FCC (FCC-ID), CCC, UKCA and other certifications.
Wireless WiFi adapter FCC certified
A wireless card is a wireless WAN card that is connected to a wireless wide area network.
Wireless USB Adapter Product Certification Qualification
The role and function of a wireless network card is equivalent to that of a cable modem, often referred to as a "cat". It can connect to the internet using a USIM or SIM card anywhere the wireless phone signal is covered. If the wireless router is considered a signal transmitter, the wireless card is the receiver of the signal.
Federal Communications Commission (FCC) – responsible for dealing with the import and use of radio frequency equipment, including computers, fax machines, electronic equipment, radio reception and transmission equipment, radio-controlled toys, telephones, personal computers, and other products that may endanger personal safety.
Wireless WIFI adapter FCC-ID certification
FCC-ID is one of the mandatory FCC certification modes in the United States, which is suitable for wireless products with difficult technology.
Products with wireless transmission frequencies such as Bluetooth devices, WiFi devices, wireless alarm radio receiving and transmitting equipment, telephones, computers, etc., need to apply for FCC-ID certification.
Wireless product certification is directly approved by the FCC TCB agency, and the certification can be found on the official website of the FCC in the United States.
Guidelines for applying for EU CE certification for wireless network cards
Wireless card ( Wireless WiFi Adapter )  is a very common communication device in our lives, allowing us to get close to network equipment, it can help the computer connect to the wireless network, such as WiFi or Bluetooth.
In other words, a wireless card is a device that helps your computer connect to the wireless network.
A wireless network adapter is a wireless terminal device that accesses the Internet through a wireless connection under the coverage of a wireless local area network.
In layman's terms, wireless WiFi adapter is a device that does not need to connect to the network cable to achieve Internet access, such as our most common notebooks, smart phones, tablets and other digital products are integrated with wireless WiFi network cards.
The built-in or external wireless network card in the computer needs to use wireless network signals or AP signals for normal operation, which are realized by the wireless router, that is, the wireless network card is only a wireless signal receiving device, and it is also necessary to form a router wireless network near the computer to access the Internet normally.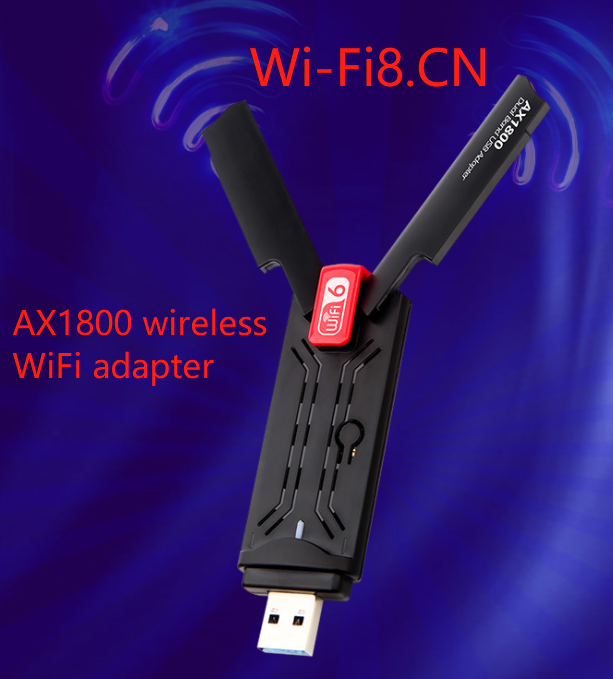 The biggest advantage of router wireless network is that it is affordable and has a stable signal, and the disadvantage is that it can only be used in a fixed place where it is erected.
For example, if there is a wireless router at home, then our smartphone, laptop or desktop computer with an external USB wireless card can only use wireless Internet access at home. Because the wireless network signal formed by the wireless router is not far away.
Wireless network cards can be distinguished according to different interface types, the first is USB wireless network card, which is currently the most common;
The second is a PCI interface wireless card for desktops;
The third is a PCMCIA interface wireless card for notebook computers;
The fourth is the MINI-PCI wireless card built into the laptop.
CE certification of wireless WiFi adapter equipment is a mandatory certification requirement for this product to enter the EU market. All products sold in the EU market must obtain CE certification before they can be legally sold.
It is recommended that brands and manufacturers apply for CE certification of products before exporting to ensure smooth customs clearance of products in EU countries.
List Of Top USB WiFi Adapter
Wi-Fi8.CN、TP-Link USB N150 WiFi Adapter for PC、Techkey 1200Mbps USB WiFi Adapter、UGREEN Ethernet Adapter USB 2.0、Uni USB C to Ethernet Adapter、EDUP USB Wireless WiFi Adapter、NetGear AC1200 Wi-Fi USB Adapter、HUAWEI、COMFAST.