Description
RTL9852BE 1800Mbps wireless adapter built-in PCIE network card is a low-power, high-speed, stable, easy-to-install wireless adapter, two external 5dBi gain antennas, wireless rates of 2.4GHz 600Mbps, 5GHz 1200Mbps respectively.
RTL9852BE 1800Mbps wireless adapter specifications
Product Information

Model

RTL9852BE

Features

low power consumption, high speed, strong stability, easy installation

antenna

Two external 5dBi gain antennas

Physical interface

PCIE x 1(WiFi interface)、(USB)5.2 Bluetooth interface

Compatible slots

PCI-E x1  /  PCI-E x4 / PCI-E x8 / PCI-E x16

Bluetooth system

2dBi has a built-in omnidirectional antenna

Wireless rate

2.4GHz 600Mbps、5GHz 1200Mbps

operating system

win10/win11/Linux(Linux system does not do technical support)

Scope of application

Desktop (industrial control all-in-one computer supporting PCIE interface)
RTL9852BE 1800Mbps Gigabit dual-band wireless adapter with built-in PCIE network card.
Upgrade to the latest WiFi 6 and enhance WiFi on your PC today with this USB WiFi 6 adapter (1201Mbps for 5GHz WiFi band or 574Mbps for 2.4GHz band).
Enjoy a wider range and faster latency connection by equipping your PC with WiFi 6 technology from OFDMA, Beamforming, and UL/DL MU-MIMO.
The latest RTL9852BE WiFi 6 chip adds 2 signal power amplifiers.
They work with a 2 x 5dBi gain antenna antenna to receive a stronger signal from your router or gateway.
Faster WiFi 6 speeds: This latest 1800Mbps USB WiFi 6 adapter is 38% faster than any AC1300 USB WiFi adapter. Only Windows 11/10 is supported. Easy setup with the provided driver. Please download the latest driver from the website included in its packaging.
Enhanced dual-band WiFi: Offering 1200Mbps or 600Mbps in the 5GHz or 2.4GHz band, this WiFi 6 USB adapter is perfect for online 4K/8K video streaming, VR gaming, video conferencing or calling on your desktop, laptop, PC PC.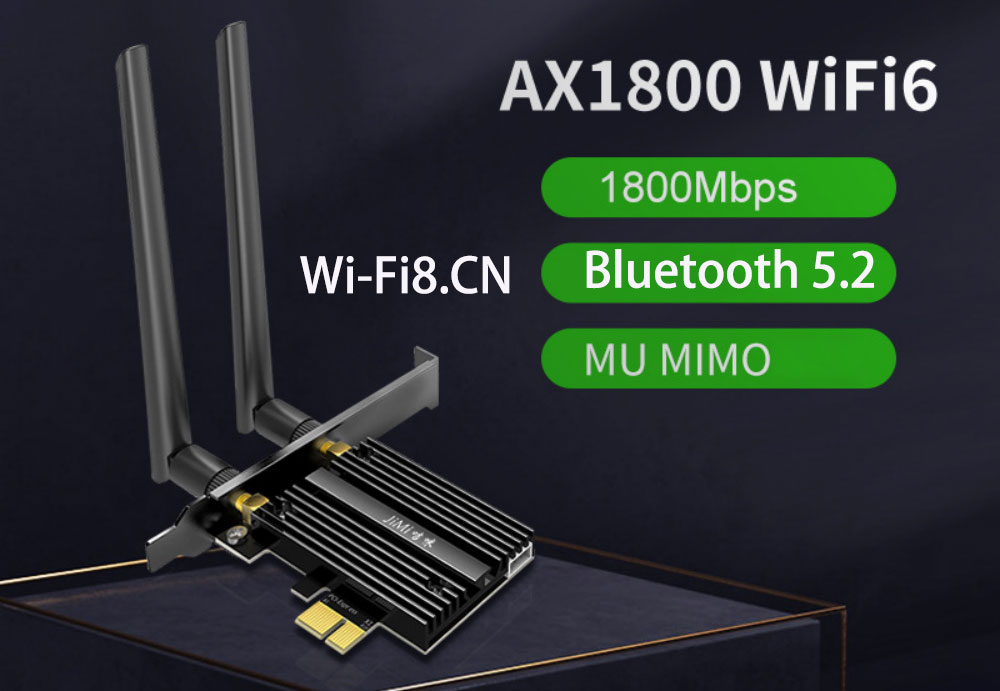 Increase network throughput: With UL/DL MU-MIMO and OFDMA technology, this WiFi 6 adapter USB provides four simultaneous data streams to increase throughput and efficiency across the wireless network.
Greater coverage: 2 internal onboard antennas combined with WiFi 6 beamforming technology. With this WiFi 6 adapter, you can boost your PC's signal strength and connect to your router from farther away.
5.2 Bluetooth interface
Sleek and portable design: Smaller than most available USB WiFi 6 adapters, it's easy to carry.
What are the advantages and disadvantages of USB cable network card and PCI-E connection network card?
The performance of the USB network card is not enough, and the CPU load is relatively large.
If you don't consider the portability of USB, PCIE network cards are better.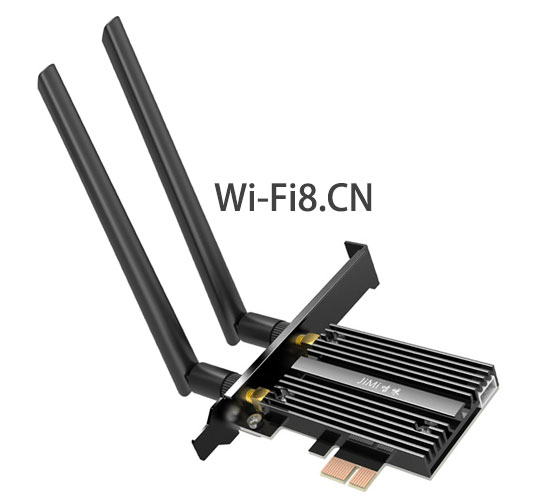 PCIE adapter VS USB adapter
In terms of bandwidth, even USB 2.0 can support 20-40MB/s transmission speed, and 3.1 can support 500MB/s or 1000MB/s transmission speed. For the usual Internet access, there is no speed impact.
Using the network card of the PCIe slot, the common slot on our motherboard is PCIe 3.0, 4 PCIe channels can support a transfer speed of 3.94GB/s, given that ZN2 has been launched, providing PCIe 4.0 motherboards can support 7.88GB/s transmission speed.
The transmission speed of the common integrated Gigabit network card on the motherboard is about 116MB/s. Much smaller than an external network card with USB3.1Gen1.
Therefore, as long as it is not applied to the USB 2.0 interface, there will be no difference in speed between USB network card and PCI network card, and the delay is not clear.
SFP lines can be done, but they are not necessary.