BT wireless connected audio system-on-chip manufacturer. Shenzhen Hailingwei Electronics Co., Ltd. We are a national high-tech enterprise focusing on the R&D and sales of wireless audio, the company advocates simple R&D culture, engineers have rich product development experience and strong technical strength.
Business cooperation contact email: anwenqq2690502116@gmail.com
Provide customers with audio system-on-chips, software and hardware development kits and complete reference design solutions with BT wireless connection to help customers quickly launch industry-leading wireless audio products.   
Company address: 3rd Floor, No. 9, Longwangmiao Industrial Building, Bao'an District, Shenzhen, Guangdong, China
Wireless Audio Manufacturer Culture:
Customer-centric, continue to create value for customers efficiently.
Industry:
Electronics/Semiconductors/Integrated Circuits.
History
From pure chip agency, step by step to today, with an independent R & D team is currently committed to software design and development.
Audio cables can pass audio signals from one source to another in order to transmit audio signals between devices.
In order to make it easier for everyone to understand the knowledge related to audio lines, Wi-Fi8.CN use plain language to popularize science for everyone.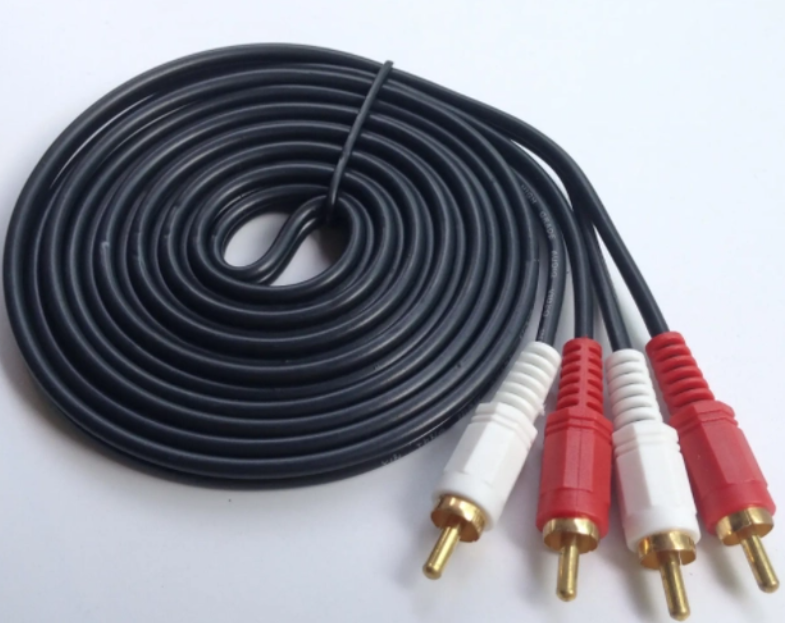 1. Introduction to audio cables
An audio cable is a cable used to connect an audio device, which usually consists of two or more cables, one of which is used to transmit audio signals and the other cable is used to transmit control signals.
Audio lines generally consist of a conductor with one end connected to the source device and the other end connected to the receiving device, without any components in between.
The conductor of the audio line adopts pure copper or aluminum-copper alloy, and its resistance and conductivity are better than ordinary wires, which can effectively reduce noise and improve signal transmission quality.
Types of audio cables,what are the types of audio cables?
2. Types of audio cables,what are the types of audio cables?
Audio cables include wired and wireless, according to their connector type can be divided into 3.5mm audio cable, RCA audio cable, XLR audio cable, etc.
The details are as follows
Among them, wired audio lines include 3.5mm audio lines, RCA audio lines, XLR audio lines, etc., which are all audio lines that connect devices through wires to transmit audio signals. Wired audio cables provide the best performance for transmitting audio signals and are resistant to interference.
Wireless audio lines include Bluetooth audio cables, Wi-Fi audio cables, etc., which are an audio line that transmits audio signals through radio waves, without wires, and can achieve farther transmission. While they can provide greater flexibility, the transmitted signal may be interfered with.
BT wireless connected audio system-on-chip manufacturer
3.5mm audio cable is a common audio cable, also called small head cable, its head diameter is 3.5mm, there are two plugs, connected to the headphone jack of the computer or other audio equipment, you can connect the external audio device to the computer, so as to realize the transmission of audio signals.
The 3.5mm audio cable can be connected to a variety of audio equipment, such as MP3 player, CD player, stereo, etc., and can also be used to connect headphones or microphones.
RCA audio cables are used to connect audio devices such as CDs, radios, and televisions to audio processing equipment such as amplifiers and speakers.
It consists of two or three insulated wires, one of which has a plug, the other with a jack and the third can be blank. Inside the plug and jack there is a metal contactor to connect power and signal lines.
The signal cable is used to transmit the audio signal, and the power line is used to transmit the power signal. Two RCA audio cables can pass audio signals from one device to another, while three RCA audio cables can pass audio signals from one device to another while passing power signals to another device.
XLR audio cable is a professional-grade audio cable commonly used to connect analog devices such as microphones, mixing consoles, recorders, etc.
It consists of three wires, each with a ground port, a positive port and a negative port.
The positive port is used to transmit positive voltage signals, the negative port is used to transmit negative voltage signals, and the ground port is used to protect voltage signals from interference.
XLR audio line has good isolation and anti-interference, which can effectively prevent the influence of external interference and noise and ensure the stable transmission of audio signals.