Wi-Fi 6 (formerly IEEE 802.11.ax), the sixth-generation wireless networking technology, is the name of the Wi-Fi standard.
Introduction to Wi-Fi 6 technology
What is WiFi 6?
According to the IEEE (Institute of Electrical and Electronics Engineers) naming convention, Wi-Fi protocol versions use the naming format of "802.11" + letters. 
Wi-Fi 6 is actually 802.11ax, which is simplified for commercial use and easier to remember. In addition to Wi-Fi 6, the Wi-Fi Alliance has rebranded 802.11n and 802.11ac. (as WiFi 4 and WiFi 5).
Intel Gigabit Ethernet and next-generation Intel ® Wi-Fi 6 (802.11ax) provide fast, seamless communication between your network and the outside world. Intel LAN reduces CPU load by increasing TCP and UDP transmissions while maintaining more processing power.
Provides ultra-fast network connection speeds that increase network bandwidth and performance in dense Wi-Fi environments, providing a superior online gaming experience when using wireless connections.
| | |
| --- | --- |
| If the most advanced technology supported by the device is… | Then the symbol will be: |
| 802.11ax | WiFi 6 |
| 802.11ac | WiFi5 |
| 802.11n | WiFi4 |
WiFi 6E (802.11ax)
WiFi 6E is the same as the WiFi 6 standard, but operates in the extended 6GHz band. The new 6 GHz band will cover spectrum from 5.925 GHz to 7.125 GHz – with a bandwidth of 1200 MHz. The specified range will have 7 channels, each 160 MHz wide. Using the 6 GHz band will provide more bandwidth, faster speeds, and lower latency. It can also be used for AR/VR, 8K streaming, or higher-speed files, among others.
Specifications and features vary by model, and all images are for reference only.
The availability and functionality of WiFi 6E is subject to regulatory restrictions.
WiFi6 802.11ax frequency domain resource unit
OFDMA frequency resource allocation is a resource unit (RU) that can contain subcarriers of 26, 52, 106, 242, 484, or 996 quantities. Therefore, the minimum RU in 802.11ax is a 2MHz bandwidth with 26 subcarriers.
In addition to the DC carrier at the center of the channel, the resource units are adjacent and continuous. The locations of 26, 52, 106, 242, 484, and 996 RUs depend on the resource units of the channel bandwidth, as shown in Figure 8 (20MHz and 40MHz).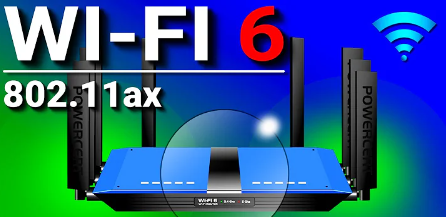 The blue part is the effective subcarrier, and the other colors are pilot (orange-yellow), direct current (DC), and invalid subcarrier (edge). Resource units, although inherently fixed, can have mixed combinations of RUs of different sizes.
802.11ax already covers the 6GHz band, and using the 6GHz band is one of the ways to improve peak throughput. The 6GHz band is between 5.925GHz and 7.125GHz, the available bandwidth is twice that of 5GHz, 320M large bandwidth is introduced as an optional feature of APs on 6GHz, and 160M is a required feature on 6GHz.
Although the introduction of 6GHz can significantly improve system throughput.
The highest modulation level in 802.11ax is 1024QAM, and EHT may use a higher order modulation level, such as 4096QAM, which can increase the maximum throughput by about 20% on the basis of 11ax and can only be used in beamforming situations.
For better performance, heterogeneous constellations can be considered, but the receiver complexity is higher.
802.11ax devices need to meet the allowable output levels when different frequencies deviate from the center frequency of the transmitted signal, called the spectrum emission template, expressed in terms of frequency on the x-axis and power on the y-axis.
The spectrometer measures the 802.11ax spectrum emission mask using a 100kHz resolution bandwidth (RBW) and a 7.5kHz video bandwidth (VBW). The spectral emission template requirements for 20MHz, 40MHz, 80MHz, and 160MHz are shown in Figure 10.
The values of positions A, B, C, D relative to the carrier on the frequency axis are shown in the table. The stencil amplitude is measured in relative values dBr or dB, which is the maximum spectral density relative to the signal.
WiFi 6 (Wi-Fi 6), also known as 802.11ax, is the latest generation of Wi-Fi industry standards after Wi-Fi 5 (802.11ac).
Prior to the release of Wi-Fi 6, Wi-Fi standards were identified by version numbers from 802.11b to 802.11ac.
As the Wi-Fi standard evolves, the Wi-Fi Alliance has chosen to rename Wi-Fi with a numeric serial number in order to make it easier for Wi-Fi users and device manufacturers to understand the Wi-Fi standard.
The Wi-Fi 6 standard introduces new technologies such as OFDMA, up/downlink MU-MIMO, BSS Coloring, TWT, etc., and the performance has been improved by leaps and bounds, and the bandwidth and number of concurrent users have been increased by 4 times compared with Wi-Fi 5, and the latency is lower and more energy-efficient.
Every day, millions of people around the world use Wi-Fi. For more than two decades, the most popular wireless data transmission technology has been simplifying internet access, but it hasn't changed much in itself.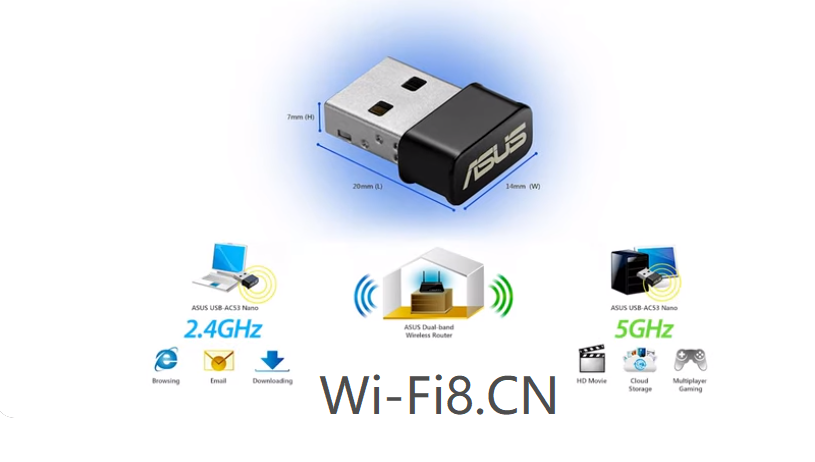 In October 2018, the Wi-Fi Alliance announced full unification of standards, introducing new icons and more simplified names. Today we will talk about the next version of Wi-Fi 6, what features it has, and what new features it will provide for users.