Hello everyone, today Wi-Fi8.CN share with you Netgear's first WiFi 7 ultra-low latency gaming router in 2023. This is the first of Netgear's WiFi7, which has quickly spread around the world.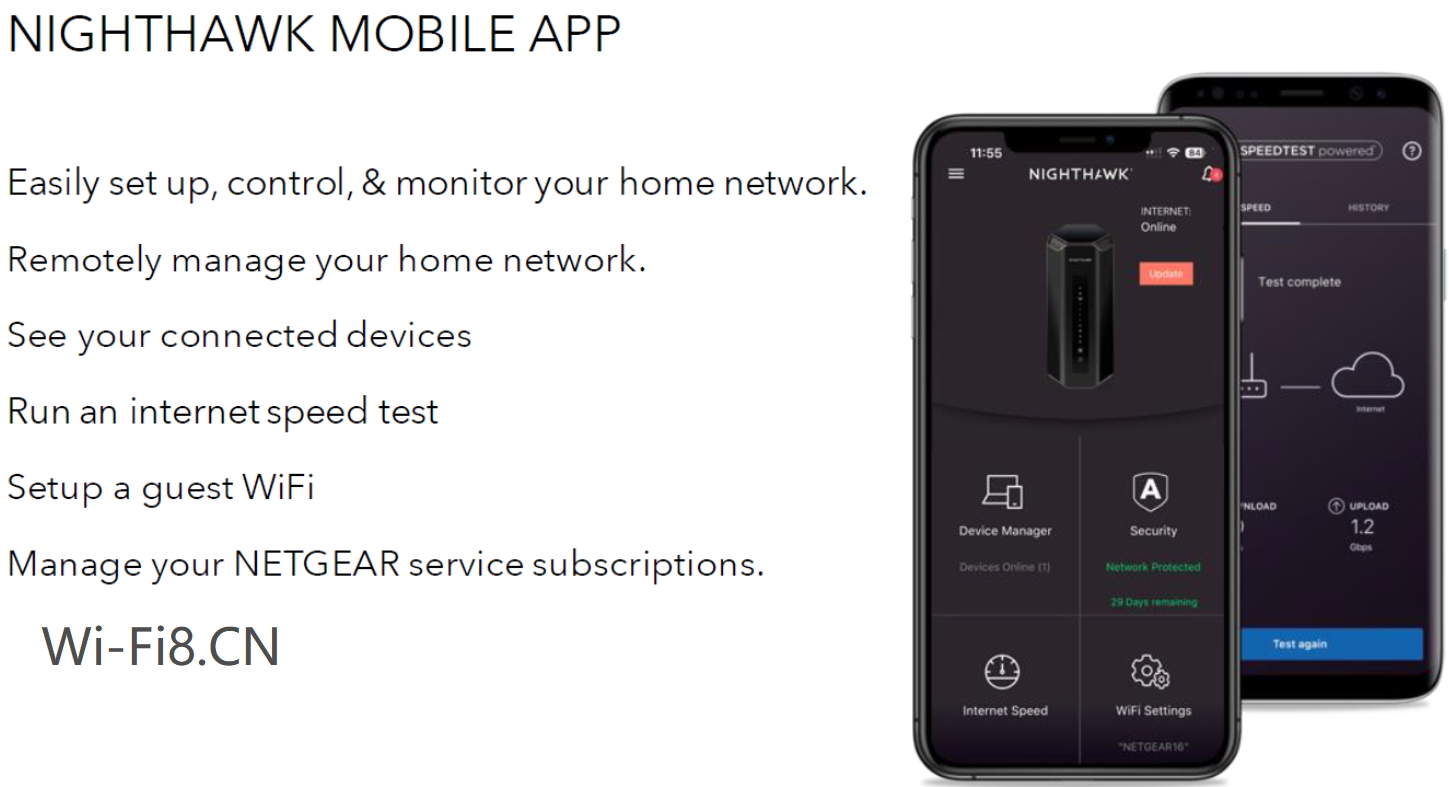 Gaming router
NETGEAR IS AN AMERICAN NETGEAR COMPANY.
NETGEAR Inc., the world's leading advocate of enterprise networking solutions and digital home networking applications.
Founded in January 1996, NETGEAR has long been committed to providing easy-to-use and powerful network integrated solutions for small and medium-sized enterprise users and SOHO users.
Wi-Fi 7 router Nighthawk RS700 – gaming router
Headquartered in Santa Clara, Silicon Valley, California, with operations in many countries and regions around the world, it is one of the 50 fastest-growing high-tech companies in the United States for eight consecutive years, and was successfully listed on the Nasdaq Exchange in 2003 as the only computer network company.
How about the NETGEAR Wi-Fi 7 Wi-Fi router in 2023? What are the new technologies of NETGEAR's first WiFi7 router?
Netgear's first WiFi 7 router delivers ultra-low latency for gaming.
The Nighthawk RS700S also offers speeds of up to 5Gbps.
Netgear's launch of the Nighthawk RS700 Wi-Fi 7 router instantly attracted the attention of WiFi7 router manufacturers around the world.
Wireless networks have come a long way in the past few years as the 6 GHz spectrum has been opened up for Wi-Fi.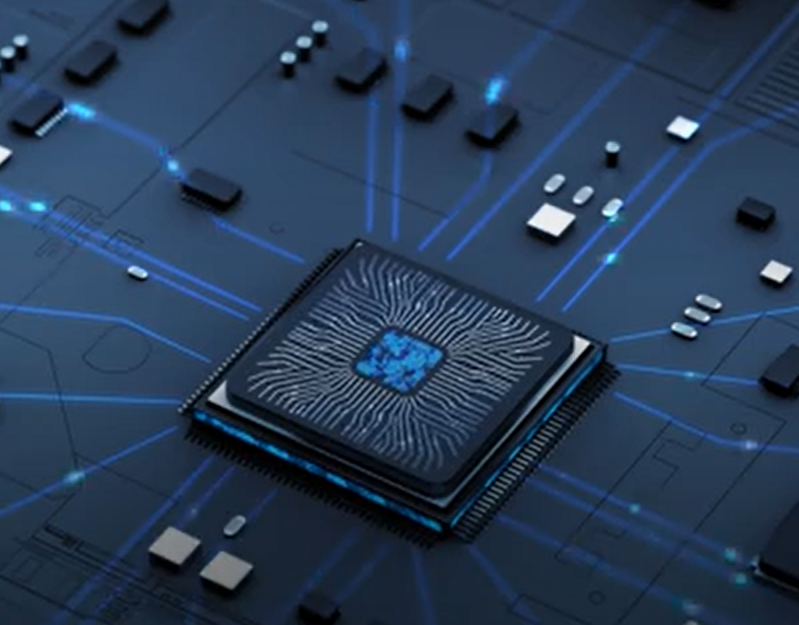 Silicon vendors updated their Wi-Fi 6 (802.11ax) solutions to support the new frequency bands, and router/access point vendors followed suit. Last year, all major chip vendors — Broadcom, Qualcomm and Mediatek — introduced 802.11be-based Wi-Fi 7 chips.
The Wi-Fi 7 chip, also known as the seventh generation of WiFi wireless network technology, can speed up to 30Gbps, which is more than three times the maximum speed of WiFi 6 of 9.6Gbps.
The most likely to become WiFi 7 is the IEEE 802.11be standard under development.
According to relevant news, Qualcomm and MediaTek have intensified competition in the field of Wi-Fi 7 and satellite communications.
According to foreign media reports, Qualcomm and MediaTek, two major fabless manufacturers, are currently the two main manufacturers that supply processors to global smartphone manufacturers, and a large number of suppliers to manufacturers other than Apple, and they are also the main competitors in the smartphone processor market.
But in addition to smartphone processors, Qualcomm and MediaTek, two manufacturers involved in chips in automobiles, smart homes, and the Internet of Things, also compete in other fields.
The latest reports show that Qualcomm and MediaTek, the two major manufacturers, are intensifying competition in the field of Wi-Fi 7 and satellite communications.
Based on the products and technologies displayed by Qualcomm and MediaTek at the 2023 Mobile World Congress, the media reported that the competition between the two companies in the field of Wi-Fi 7 and satellite communications is intensifying.
Reports show that at this year's Mobile World Congress, Qualcomm and MediaTek have clashed in product lines in almost all application fields, such as 5G-related communication technologies, artificial intelligence Internet of Things solutions for multiple application scenarios, especially Wi-Fi 7 and satellite communications.
As Apple's iPhone 14 series and other smartphones support satellite communication in emergencies, and then other manufacturers announce new products with this function, satellite communication will become more and more common in the field of smartphones, and there will be greater demand and higher requirements for related chips.
Judging from previous reports, the satellite communication function of the iPhone 14 series in an emergency is realized through Qualcomm's X65 modem chip.
Qualcomm's chip not only provides the iPhone 14 with a 5G cellular network connection, but also calls the Band n53 frequency used by Globalstar satellites.
Of course, the realization of satellite communication not only requires hardware support, but also corresponding software, iPhone 14 series satellite communication related software, are designed by Apple.
Intel also provides tips on its upcoming Wi-Fi 7 client platform in its interoperability demo with Broadcom's AP design.
Immediately after, companies such as TP-Link, Asus (RT-BE96U and ROG Rapture GT-BE98) began leaking details of their first-generation Wi-Fi 7 products.
TP-Link products have been available for pre-order since January and were due to ship in the first quarter of 2023.
Today, Netgear announced its first Wi-Fi 7 product, the Nighthawk RS700 wireless router.
As an update, Wi-Fi 7 is available at faster speeds (true multigigabit, so it is necessary to equip the router with wired 10G ports), lower latency and greater channel utilization (especially if there are multiple clients in the picture).
The standard also allows multi-link operation, with clients able to connect to access points simultaneously via different frequency bands. All Wi-Fi 7 routers must be tri-band (supporting 2.4 GHz, 5 GHz, and 6 GHz) to take advantage of all the benefits of the new standard.
Compared to its Wi-Fi 6E flagship, the Nighthawk, the RS700 boasts almost twice the wireless throughput and is equipped with 10G WAN and LAN ports. It is based on Broadcom's Wi-Fi 7 platform (BCM4916 Network SoC + BCM67263 / BCM6726 Radio).
WiFi 7 router price comparison
While ASUS continues to adopt spider-like antenna designs for its Wi-Fi 7 products, we see TP-Link overhaul the industrial design of its high-end products to support new standards.
Netgear also introduced a new design style for the Nighthawk RS700 with a tower-like form factor. In addition to complementing the fanless design with assisted convection (with the help of strategically placed vents), Netgear claims that the new design also allows for optimized antenna placement to reduce interference.
Netgear supports link aggregation on both the LAN and WAN sides, with the latter functionality available for first-generation 1200 Mbps cable modems such as the Netgear CM1200, which have dual 1 Gbps ports instead of a single 2.5 Gbps NBASE-T port. USB 3.0 ports for connecting storage drives or printers are also combined.
The Nighthawk mobile app will continue to serve the product family for easy management via Android/iOS devices, and will also provide a native web UI. Netgear also includes a 1-year subscription to ARMOR cybersecurity products to protect against online threats and VPN features.
The Nighthawk RS700 is available for pre-order today, but is scheduled to be available in the second quarter of 2023. The company claims that the router can support more than 200 client devices simultaneously and can fully cover a 3500-square-foot home — enough for the vast majority of consumer households.
However, customers accustomed to standard Nighthawk features, such as out-of-the-box mesh network support, multiple wireless networks (in addition to the standard main and guest networks), and parental controls, will have to wait for firmware updates for the second half of the year. The RS700 is priced at $700, which is the same as the published price of the TP-Link Archer BE900.
However, TP-Link managed to include more wireless streams (and correspondingly higher wireless throughput), multiple USB ports and four 2.5 Gbps and SFP+/RJ-45 10G combo for the same price.
Regardless, both vendors promise to provide most of the features in future firmware updates, and there is no specific shipping date yet.
Only after the product reaches the end customer can a more informed value proposition comparison be made.
In 2023, Netgear is launching a new Nighthawk router. The new Nighthawk RS700 will launch this spring and retail for $699.99 and look more like an AmpliFi Alien or Linksys Velop router.
It's also the first device in the series to feature Wi-Fi 7, and the upcoming IEEE specification promises the lowest latency wireless connectivity to date. Provide a great web experience for game users.
While some Wi-Fi 6 devices, known as Wi-Fi 6E, can already operate in the 6GHz band, Wi-Fi 7 will further refine this feature.
RS700 will provide more flexibility in handling interference on channels in the 6GHz band.
If there is interference, the new Nighthawk does not switch to the new channel (or disconnect completely), but instead leverages the power of Wi-Fi 7 to steer packets around the interference and send them the same way.
The Netgear RS700 signals the future of Wi-Fi 7 that may be filled with routers with unique designs.
The RS700, which will go on sale this spring for $700, is part of a new generation of consumer routers that abandon the traditional black rectangular design with a pointed antenna in favor of a taller case with integrated antennas similar to a desktop computer tower.